February 2014
"There are very few human beings who receive the truth, complete and staggering, by instant illumination. Most of them acquire it fragment by fragment, on a small scale, by successive developments, cellularly, like a laborious mosaic." ~ Anais NinThe season of give too little, too much, too often and not-quite-right was upon her again.
It came at odd times, this critical anxiety, and shook her inner voice with fear. It was a year-round affair and one she did not enjoy entertaining.
In a brave, aha moment, she stopped the snow globe from shaking and steadied herself like solid — yet shapely — legs of an ancient table. She stood firm and flexible. Strong and still kind.
She stepped into her
Cozy
and found her
Magic
. Inner sparks began to gleam. She pulled out her journal, snippets of private raw life, she drew her wand and the pages fluttered. She settled on ferreting the
Good
from the
Bad
, knowing life cannot be defined in such simplicity.
Lessons of introspection were spiraling counterclockwise and from all dimensions. The tears of yesterday and today were glistening bubbles floating in an estuary headed to sea.
Separating fact from fiction, and focusing on the nightlight of the moon, she rested her head on a cloudy pillow and swam with her thoughts in an inky sea. She funneled through her day and found the glitter between the coals.
The warmth of her nest was real. The doubts and chiding voices were of the past, present and worry of the future; she let them go in a blink of the moonlight.
A momentary splash of brilliance. A cosmic eyelash. A comma in the darkened sky. The moon. Her curvaceous splendor shared an infinite canvas with Venus and filled her chalice with milky healing nectar. Summoning the vestibule of her heart's wings, she felt an expanding love surmounting the inevitable obstacles, quivering joys, dips and twists in the life map we are given. It's a gift wrapped in a celestial hologram, to unwrap at precise intervals.
All of this trickled into awareness during her swim through briny waters, making everything a bit brighter. The sea needed to be replenished as much as her soul.
She slipped between the mystical moments of dawn and the tunnel of dusk before nightfall. In the quiet pause, she struck a chord of resilience and self-love. She dipped below the seen to find the awe in the unknown. She found the heartbeat of a hummingbird and the sunlight of a new dawn.
She named Solitude
Lavender
and wrapped her creative scent like a wreath of solidarity. It was adorned with red berries for a splash of refinement and energy. She burrowed within her galactic sphere of Faith and pulled forth voluminous echoes of
Wisdom
tethered to her cells of lifetimes lived long ago. It was a sanctuary of prayerful chanting.
In setting her
Gratitude
table, a stream of candles lined the centerfold. She invited the friends of
Trust
,
Love
and
Peace
. Together, she let
Joy
and
Inspiration
mingle with
Magic
. Her gingerbread cookies danced and the icing slipped off because
nothing is perfect
. Everything is just the way it is supposed to be, and her genuine laughter tickled her glow.
She decided the time of fertilizing her dormancy had come to the stage of rejoicing. Steadily stepping into her inner sun, leaving negativity at baggage claim, she pressed a button to stop the endlessly spinning carousel. Her lioness sprouted wings and declared:
Watch the magic.See the sparkle in the darkness,the light in the shadow,a hummingbird's silhouette.The joy in the creases.The anticipation in the creation.The synchronicities in each day.Hold and honor the friendly heartsbobbing in the sea.Trust again even when the tide rushes inor the waves crash with wild sensitivity.
Hovering over an elliptical space between here and not-quite-there, she lifted her arms, arched back, and let her heart make its choice and open even further.
She trusted, and gave to a fault,
learning there's only so far she can bend
. Her sapling had turned into a mature oak and her branches swayed with the stormy life winds. In this life she birthed two acorns. She smiled at
Kindness
and
Gratitude
while watching them illuminate with a dazzling display of budding and branching individual growth.
A melody repeated itself with the owls at sunrise and again at midnight:
Less is more. Simple is splendid. Love is real. Kindness rules. Give-and-take is necessary. Regrets are futile. Hurt will happen. Forgiveness snips the chord. Bend like a willow. Stand strong as an oak. Set limits to Deception. Silence the Bullies. Welcome healing. Walk away from Negativity. Ask questions and always learn… Seek those who accept you as you are. Invite Peace and gently let go of Insecurity and Shame. Follow the Passion of knowing truth — it lives in your heart.
She
acquired truth, fragment by fragment
as the insights led her to knit a sweater angel in her core.
She needed to be who she is, right now. And for once, she was not sorry. She made no excuses or apologies because…
"… transformation brings us to the point where we realize that within our own being we are enough." ~ Ram Dass
~Carolyn Riker
From
http://www.rebellesociety.com
---
January 2014
"Your visions will become clear only when you can look into your own heart. Who looks outside, dreams; who looks inside, awakes."
~
C.G. Jung
Carl Jung
is recognized as one of the most influential psychiatrists of all time. He founded analytical psychology and was among the first experts in his field to explore the religious nature behind human psychology. He argued that empirical evidence was not the only way to arrive at psychological or scientific truths and that the soul plays a key role in the
psyche
. Key contributions of Jung include:
The collective unconscious: A universal cultural repository of archetypes and human experiences.
Dream analysis and the interpretation of symbols from the collective unconscious that show up in dreams.
Extroversion and introversion: Jung was the first to identify these two personality traits, and some of his work continues to be used in the theory of personality and in personality testing.
Psychological complexes: A cluster of behaviors, memories, and emotions grouped around a common theme. For example, a child who was deprived of food might grow into an adult smoker, nail biter, and compulsive eater, focusing on the theme of oral satiation.
An emphasis on spirituality: Jung argued that spirituality and a sense of the connectedness of life could play a profound role in emotional health.
Individuation: The integration and balancing of dual aspects of personality to achieve psychic wholeness, such as thinking and feeling, introversion and extroversion, or the personal unconscious and the collective unconscious. Jung argued that people who have individuated are happier, more ethical, and more responsible.
The persona and the shadow: The persona is the public version of the self that serves as a mask for the ego, and the shadow is a set of infantile, suppressed behaviors and attitudes.
Synchronicity: A phenomenon that occurs when two seemingly unrelated events occur close to one another, and the person experiencing the events interprets this correlation as meaningful.
http://www.goodtherapy.org/famous-psychologists/carl-jung.html
---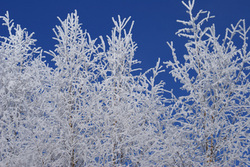 December, 2013
How To Attain A Peaceful State of BeingWritten by Sen on May 12th, 2011
All human beings inherently want to be in a state which is free of stress, anxiety and struggle. There is a deep knowing within us that life is supposed to be good, it's supposed be joyful, peaceful and loving. However, our day to day experiences seem to indicate otherwise in that there are always things to worry about and struggle with. How can I be peaceful and be in a state of relaxed joy when I have a "life" to deal with, is a question most people seem to be asking within themselves. The secret lies in the simple instruction of "let go" that most spiritual teachers point to. Here are a few pointers on how to attain peace and joy in our day to day life.
1. Let Go of Your Argument With Life
2. Don't Resist Change, Allow It
3. Find Happiness Within, Not Without
4. Stop Trying to Succeed
5. Let Life Create Your Reality
6. Surrender to the Well-Being that Life Wants to Bring You
7. Let Go of Your Need to Know
In Conclusion
If you want to be peaceful you have to let go of being driven by the mind's will. The mind is a conglomeration of external conditioning, and it operates purely through fear of survival. Life on the other hand is pure intelligence and works in wholeness. When you surrender to the movement of life and let your body be moved by this energy, you will experience peace, love and joy every moment of your existence.
http://www.calmdownmind.com/attain-peaceful-state/
---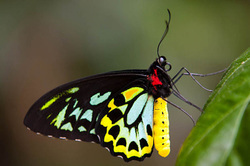 November, 2013
"When we no longer take life for granted we become grateful for everything that we have. Assuming that we are entitled to anything in life robs us of our awe at the opportunity to be grateful." "I recall a friend of mine ( client ) calling up one day struggling with the notion of death. A friend of the family was in the final stages of cancer and was going to be passing on soon. She asked me, 'Why Death?"
"We talked for sometime and after she had made some peace with the specific issues that were troubling her I asked her, "Why Life?" Why do we get to have this experience at all? We weren't promised any deal. We aren't owed this opportunity to create experiences. No one was under any obligation to deliver us any particular deal in this realm. And yet we are here. A wide open opportunity to wake up and do something completely different every day. Every day, every moment even, an opportunity to create something in our life. We might just use the gift of every day to recreate it like every other day. Or, one day, we might not. One day we might look at it a little differently and do something completely differently. What is so different for me these days than the days of old is a profound sense of gratitude for the simplest things in my life. Why have I been blessed with so many gifts and so many moments of opportunity to experience them? My logical mind has no idea. But I will not waste my opportunity today struggling with that question. There may not be many days left so I will savor the ones I have with gratitude. When you are aware that death is coming you no longer take life for granted." ~ Gary Van Warmerdam
from
www.toltecspirit.com/four-agreements
---
---
October, 2013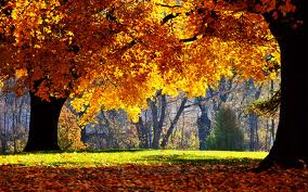 "We must become so alone, so utterly alone, that we withdraw into our innermost self. It is a way of bitter suffering. But then our solitude is over. We are no longer alone, for we find ourselves in the midst of the world,yet undisturbed by its multiplicity for our innermost soul we know ourselves to be one with all being."
- Hermann Hesse

---
---
September, 2013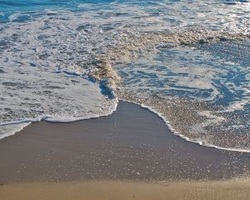 "When you love someone, you do not love them all the time, in exactly the same way, from moment to moment. It is an impossibility. It is even a lie to pretend to. And yet this is exactly what most of us demand. We have so little faith in the ebb and flow of life, of love, of relationships. We leap at the flow of the tide and resist in terror its ebb. We are afraid it will never return. We insist on permanency, on duration, on continuity; when the only continuity possible, in life as in love, is in growth, in fluidity - in freedom, in the sense that the dancers are free, barely touching as they pass, but partners in the same pattern.

The only real security is not in owning or possessing, not in demanding or expecting, not in hoping, even. Security in a relationship lies neither in looking back to what was in nostalgia, nor forward to what it might be in dread or anticipation, but living in the present relationship and accepting it as it is now. Relationships must be like islands, one must accept them for what they are here and now, within their limits - islands, surrounded and interrupted by the sea, and continually visited and abandoned by the tides."

―
Anne Morrow Lindbergh
,
Gift from the Sea
---
---
Meditation of the Month
July, 2013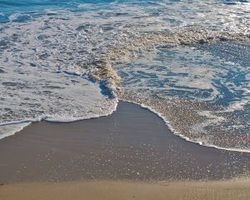 "When you love someone, you do not love them all the time, in exactly the same way, from moment
to moment. It is an impossibility. It is even a lie to pretend to. And yet this is exactly what most of us demand. We have so little faith in the ebb and flow of life, of love, of relationships. We leap at the flow of the tide and resist
in terror its ebb. We are afraid it will never return. We insist on permanency, on duration, on continuity; when the only continuity possible, in life as in love, is in growth, in fluidity - in freedom, in the sense that the dancers are
free, barely touching as they pass, but partners in the same pattern.
The only real security is not in owning or possessing, not in demanding or expecting, not in hoping, even. Security in a relationship lies
neither in looking back to what was in nostalgia, nor forward to what it might be in dread or anticipation, but living in the present relationship and accepting it as it is now. Relationships must be like islands, one must accept them for what they are here and now, within their limits - islands, surrounded and interrupted by the sea, and continually visited and abandoned by the tides."
―
Anne Morrow Lindbergh
,
Gift from the Sea
---