Alissa Okrent - Souls-Compass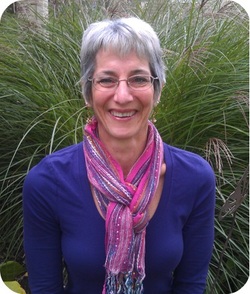 Alissa Okrent is a Certified Guiding Mindful Change Coach with more than a decade of experience during which she has followed her passion, supporting her clients in achieving their career, stress management, health and wellness goals. In her practice, Alissa works with both individuals and corporate groups, helping them to maximize their life enjoyment, productivity and success.
Focusing on the entire human experience, Alissa begins by having her clients pursue deep self-examination and exploration, leveraging the Myers-Briggs personality type evaluation as appropriate. Alissa then helps her clients create a 1-, 5- or 10-year vision, pinpoint specific goals and develop realistic strategies to achieve them.
Accountability, task and time management are critical skills in achieving success. Alissa assists clients in utilizing technology in creative ways to enhance specific task management as well as assess discretionary time, combining the two areas to ensure the feeling and realization of success each day. (This is particularly important with individuals who are engaged in any phase of career transition.)
Alissa created "It's OK. You are OK," a program that guides individuals and groups in clarifying information, prioritizing goals and identifying tasks, all within a context of compassion, joy, accountability and celebration. This program provides practical tools that keep participants on course, leading to the tangible results they seek.
Education and Professional Certifications
Clark University, Worcester MA
BA, Psychology and French
2012 Board Certified Life, Health and Wellness Coach, BCC
2004 The Institute for Dispute Resolution Internship program (32-week supervised training)
2003 The Institute for Dispute Resolution of New Jersey (40-hour training, Seton Hall Law
University)
2002 Certified Guiding Mindful Change Coach
2001 Certified Powerhouse Pilates Instructor
2000 Qualified Myers-Briggs Evaluator
1995 ACE Lifestyle and Weight Management Consultant
1990 ACE Group Fitness Instructor (American Council on Exercise)

Select Coaching and Speaking Engagements
Career and Life Coach for MediFit (Contract Position) Sept. 2004 – Present

Conduct monthly career coaching and life balance phone sessions with Fortune 500 employees. Each session focuses on increasing accountability and productivity in goal attainment.
Professional Services Group 2009 – Present
Act as monthly career transition guest lecturer and instructor, presenting the proprietary "It's OK. You are OK" program. Also, conduct 3-hour seminars on career assessment, career transition, and networking.
National Wellness Conference 2008
Presented "Is Your Life A Maze?" This session focused on enhancing the fruits of self-reflection by removing self-judgment.
Corning Community College, Corning, NY 2005 to 2006
Served as Pilates Instructor, providing internet-based and on-site classes, with focus on the benefits of mind/body balance.
Arlington Health Department 2005
Conducted "Simple Living" workshop, raising awareness of the importance of emotional well-being, appropriately balancing work within the holistic context of life, and helping participants understand how to implement stress reduction techniques by participating in experiential exercises.
Arlington Health Department 2003
Conducted full-day "March into Self" workshop focused on the impact and management of verbal and nonverbal communication. Emphasis was placed on self-discovery, group dynamics and movement to relieve stress.
World Spin Conferences in Florida and Chicago 2002
Conducted workshops on the following: "Understanding Your Personality and How it Affects Communication," "Physical Movement and Stress Release," and "How to Build your Personal Wellness Program."
Alissa R. Okrent
973-722-9589To reach Alissa via email: [email protected]

---